Assessments in Forensic Psychology
At Aspen Practice, P.C. we are supportive of quality assurance efforts in the field of healthcare. In fact, it is the reason we started this page from the company's inception. There are a number of grading systems on the internet nowadays, and these systems can be good if they ask the right questions and provide a forum for feedback in a confidential fashion. However, many such sites do not provide either.
Since the winter of 2015 the focus of Aspen Practice, P.C. changed from an integrated clinical, forensic and neuropsychological practice, to a forensic practice with Dr. Bütz's work at St. Vincent Hospital and providing clinical and neuropsychological services there.  As one might expect it depends on the outcome of the forensic assessment, or the work, as to whether or not it is to a client's liking. Further, the liking of the 'other side' of the case too, since many review sites do not clarify who is completing the review…
In these cases, these clients largely worked with attorneys, a state agency or the Court itself, or were court-ordered to receive these services. Therefore, grading systems or feedback published after 2015 may well have a combination of the clinical and neuropsychological work done at St. Vincent Healthcare and forensic cases with predictable results given the outcome in certain cases.
Excellence Measures 2004 to 2015
During the time that our practice included clinical, forensic and neuro- psychological services there were periods where each person served by Aspen Practice, P.C. received and hopefully completed an Excellence Measure. It was important to us to assess how our organization had delivered services.
A.  Services were available when I/we needed them. 
Strongly Agree 55%, Agree 39%, Neutral 6%
B.  The folks at Aspen Practice treated me with courtesy and respect.
Strongly Agree 77%, Agree 23%
C.  I trust that Aspen Practice will maintain a confidential service environment.
Strongly Agree 81%, Agree 19%
D.  Services were helpful, addressed the presenting problem or referral question.
Strongly Agree 52%, Agree 35%, Not Applicable 13%*
E.  I was satisfied with my experience at Aspen Practice.
Strongly Agree 68%, Agree 26%, Neutral 6%
F.  If I/we needed assistance in the future, Aspen Practice will be the first we contact.
Strongly Agree 74%, Agree 16%, Neutral 6%, Disagree 3%
G. I would recommend Aspen Practice to others in need of behavioral healthcare services.
Strongly Agree 71%, Agree 19%, Neutral 3%, Not Applicable 6%
These measures included the following message.
"We need your help; that is, if we are going to fulfill our service mission – delivering Excellent, Integrated and Interdependent Services!  Here at Aspen Practice, we are very interested in receiving feedback about the quality of services we have provided.  Please take a moment to review the following measure of excellence, and assist us in maintaining or exceeding our service mission…"
The background for these quality assurance efforts, include those clinical, forensic and neuropsychological services provided by Dr. Bütz largely from 2004 to 2015 serving Billings, Montana and the surrounding region. In late 2015 Dr. Bütz was recruited by St. Vincent Healthcare's Behavioral Health Associates and transferred his clinical and neuropsychological caseload there. He has continued to conduct forensic services through Aspen Practice, P.C.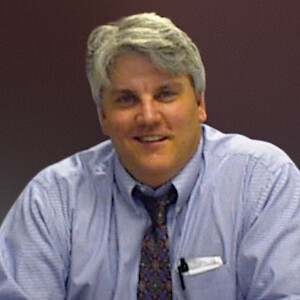 Reviews from
Referral Sources
In addition to other efforts that were made, with the beginning of the 2006, our practice conducted the additional step of to conduct a focused survey of our top forty referral sources. This survey was conducted in order to clarify their needs for the clients we both served, and inform our Strategic Plan for 2006.
We were gratified that over forty percent of these referral sources responded (A very high number for surveys of this kind with the kind of busy providers who make up our referral base.).  But, more than that, we also were gratified to find that, like our clients, the vast majority of our referral sources are very satisfied or satisfied with our services.  Our referral sources also went on to consistently describe the following patterns of service provision at Aspen Practice:  quality services in a timely manner, responsive and objective services, detailed and thorough psychological assessments, honest to-the-point advice and insight, and demonstrate genuine concern for the welfare of our clientele. This survey was repeated in 2008 and 2010 with similar results.
Firm History
Aspen Practice, P.C., Dr. Recor,
and Dr. Bütz's work at St. Vincent Healthcare
Aspen Counseling and Practice has been in existence for over twenty-five years and was originally established by Richard Recor, Ph.D., who now practices in Southern California in the Irvine area, www.drrecor.com.
In late 2015, Dr. Bütz was recruited by St. Vincent Healthcare's Behavioral Health Associates and transferred his clinical and neuropsychological caseload there. In addition, those case records and those from Dr. Recor have been transferred there, and may be obtained by contacting Behavioral Health Associates, www.sclhealth.org/locations/svp-behavioral-health